How long does a full structural survey take
What Does a Full Structural Survey Entail?
If you have been house-hunting and have found a property that you love and want to buy, it's always recommended by the experts that you have a survey carried out on the building before you go any further. If you have made an offer on the property that has been accepted by the seller, you will want to know that your money is being invested wisely before you part with it. Since buying a house does not come cheap, the main reason for having a survey carried out is so that you can go into the purchase fully aware. You'll want all the details that you need to make a completely informed decision regarding if the house is right for you and if you are going to need to carry out any work on it in the future to bring it up to standard.
There are three survey types available from RICS; the condition report, homebuyer's report, and a full structural survey. The full structural survey is the most in-depth and comprehensive survey type that is designed to cover areas that may be missed in the other survey options and provide you with as much information as possible about the property.
What is the Difference Between a Building Survey and a Structural Survey?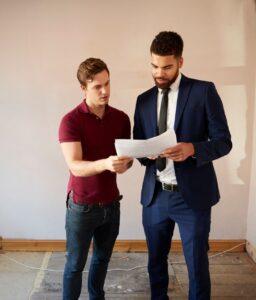 Understanding the difference between the other building survey types and the full structural survey will help you decide which one is the right choice for you and your potential new property. Each survey is recommende          d for different types of properties based on their age, layout, condition, and your future plans for the house. A condition report might be an option for you if you are looking to purchase a fairly new, modern property in good condition. This survey works on a traffic light system where the surveyor will provide you with a rating for each area of the home based on its condition at the time. It does not go into a lot of depth, therefore is only usually recommended for newer homes. On the other hand, a homebuyer's report is the most common type of survey that is chosen by potential homeowners and will usually be sufficient for a home of reasonable age and condition. This survey might be the right choice for you if you are looking to buy a property that is under thirty years old, has a conventional layout and design, and does not have any obvious defects.
What is Involved in a Structural Survey?
A full structural survey is the most comprehensive type of survey that you can get on a property that you are thinking of buying. Compared to the condition report and homebuyer's report options, it is a comprehensive survey that requires the surveyor to have access to all areas of the home including those that are not typically covered during a homebuyer's report like underneath the floorboards. The survey is designed to leave no stone unturned to make sure that you are provided with all the information that is available on the property before you decide to go ahead with the purchase. The surveyor will conduct a thorough inspection of the condition and structure of the property, examine the plumbing, heating and electrical systems, and inspect the entire property for signs of damp, rot, insect infestations, subsidence, or the presence of dangerous materials such as asbestos.
What Does a Full Structural Survey Tell You?
Since the full structural survey is so in-depth, it will tell you everything that you need to know about the property before you make the purchase, including the presence of any defects or problems with the house or the structure of the property that could cause an issue for you in the future. It will inform you of any issues with the supporting walls, such as if they have suffered any damage or have been altered in the past, and any issues with damp, subsidence, or rot that could worsen over time and become a costly job to repair for you as the new homeowner. You will find out more about the presence of any hazardous materials in the property that will be essential before you carry out any future building or renovation work. Although materials like asbestos have been banned in the UK for some decades, it may still be present in homes that were built before the ban came into place and may be a serious health hazard if it is disturbed.
Whether or not you will need to get a full structural survey on the home that you are planning to purchase will depend on a number of factors. Although this type of survey is typically advised for older properties or properties that you plan to renovate in the future, it can be carried out on any home that you want to find out as much as possible about before you make the decision to buy.
How Long Does a Full Structural Survey Take?
Since a full structural survey looks at more compared to the other survey types, it will often be the longest survey for the surveyor to complete. You can expect the surveyor to need access to the home for around a day at the most, depending on the size and condition of the properties. Larger properties or properties that have more defects will usually take longer to survey. The surveyor may be able to provide you with an average completion time for the survey when they give you a quote. Bear in mind that for the survey to run smoothly and be completed as quickly as possible, you will need to arrange with the seller for access to be provided to the surveyor to all areas of the property including behind any furniture. It is important to make sure that the surveyor has complete access to all areas of the home. Once the inspection has been completed, you can usually expect to wait around ten business days to receive your comprehensive report.
Where to Get a Full Structural Survey
A full structural survey can be carried out on any home that you are planning to purchase, but is most likely to be recommended for older homes that are at least thirty years old since these properties are more likely to have defects that may be hidden and fail to show up using another type of survey like a condition report or homebuyer's report. If you are planning to carry out significant renovation work on a property of any age, it's also recommended that you get a full structural survey since this will tell you everything that you need to know regarding the structure and integrity of the property providing you with the information that you need to make the best future decisions before you begin the work.
What are the Benefits of Getting a Full Structural Survey?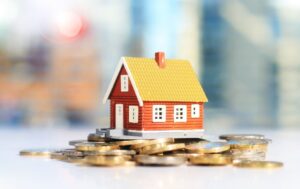 Despite the fact that a structural survey is the most expensive type of survey available, it is often the most cost-effective choice if you are planning to purchase an older property or a property that you want to renovate in the future. Paying for a full structural survey to be carried out could help you save a significant amount of money in the future by making sure that you are made aware of any defects and problems with the home before you move in, and anything that could have a serious impact on your future renovation work.
In addition to enabling you to make the most informed decision about the home purchase and plan for future repairs before the issues get worse over time and cost you more to fix, you may also be able to use the information that is provided in a full structural survey to save money on purchasing the house by negotiating a lower asking price with the seller in order to help you cover the cost of repairs. In many cases, sellers might be happy to reduce their asking price if the property has been on the market for a long time or if they are in a chain and eager to sell so that they can move out and purchase a new property of their own.
Finding a Structural Surveyor
A full structural survey should always be carried out by a chartered surveyor. You should make sure that the surveyor you choose is registered with an appropriate accrediting body such as RICS. You can find a good surveyor in your area by searching on the RICS website or by asking property professionals like your mortgage lender, conveyancing solicitor, or estate agent for recommendations of surveyors that they work with. It can also be worth asking in your personal social circle to find out more about the surveyors that have been used and are trusted by your friends and family members who are homeowners.
When buying a property, it's important to have a survey carried out to ensure that you know everything you need to about the home before you spend the money. In some cases, this can mean getting a full structural survey.