Independent surveyor London
How to Find an Independent Surveyor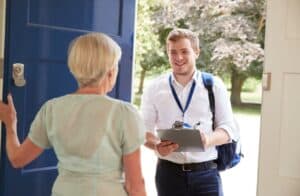 If you are looking to start the process of purchasing a new property, it's important not to rely on the mortgage valuation survey to tell you what you need to know about the home before you go ahead with the purchase. If you have put an offer in on a property that has been accepted by the seller, it's important to choose the right independent home buyer's survey for the property before going ahead, to ensure that you can make an informed decision on the property purchase and make sure that you have as much information as possible about any defects, problems, and anything else that you will need to know before you become the new owner.
Why Do You Need an Independent Home Buyers Survey?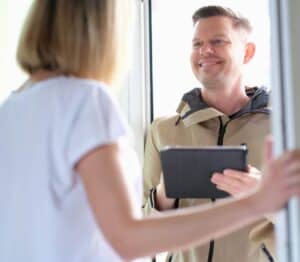 A home buyer's survey is not legally required when you purchase a new home. However, there are many reasons why it is highly recommended that you get one. In addition, many banks and mortgage lenders may not be prepared to accept your mortgage application unless you agree to have a survey conducted on the property, since it may bring up defects or issues that could ultimately impact the value of the home. A homebuyer's survey gives you the chance to find out as much as possible before you make what will potentially be the largest investment in your lifetime. It can often be impossible to spot many of the issues that a homebuyer's survey will bring up at the viewing alone, and a professional is often required to inspect the property and find problems that you may not have ever noticed otherwise.
Which Survey to Choose
When purchasing a property, there are several different types of home buyers survey to choose from depending on various factors including the age, size, and condition of the house that you are looking to buy. In addition, whether or not the property is conventional or unconventional when it comes to factors such as the construction materials and the layout may also help you determine which survey is the best choice. If you are planning to conduct significant renovation work on the property in the future, it is important to choose a survey that will provide you with all the information that you need prior to starting work, including any dangerous areas or materials used in the home that could become a problem once you begin the project. There are three main survey types that are offered by RICS surveyors, which are:
Condition Report: This is a basic survey that is typically recommended for those who are looking to purchase a newer home. If your home is older than a new build but still only a few years old, this survey could be the ideal choice for you. The surveyor will inspect the various areas of the property and provide you with a report that is compiled using a traffic light system to rate each area of the building.
Homebuyer's Report: This is the most popular type of survey to opt for and is usually the best choice for the average UK property. It goes into more depth compared to the condition report and the results that you get will outline any issues found with the property along with providing an average cost for you to have them repaired.
Full Structural Survey: This survey is the most in-depth and invasive option and is recommended for those looking to purchase an older house that is more than thirty years old, an unusual home, a house with obvious defects, or a property that you have significant renovation work planned for in the future.
Reasons to Work with an Independent Surveyor
Although it is recommended to have a survey carried out by an independent surveyor when you purchase a new property, only 20% of homebuyers will actually have one carried out. However, not getting a survey when buying a new property could turn out to be a very costly mistake, with homebuyers who do not have one conducted paying on average around £12,000 in future repairs, compared to the £5000 that homebuyers who do have a survey will save on average. Some of the main reasons to consider finding an independent surveyor to have a survey carried out on a property that you are considering purchasing include:
Save Money: With more information on the defects and issues that are present at the property, you can save money by planning to have them repaired as a matter of priority rather than only becoming aware of them when they have worsened over time and are therefore more expensive to rectify. Certain issues such as damp and subsidence, for example, might not be immediately noticeable at first to the untrained eye but can become significantly bigger over time.
Price Negotiation: Having a survey carried out on your potential property could mean that you end up saving money on the price of purchasing your new home. In some cases, it might be possible for you to negotiate the asking price with the seller in order to free up money for you to have the necessary repairs carried out. Although the seller is under no obligation to accept a lower offer after the survey is carried out, in many cases, they might be willing to if they have had the property on the market for a long time and want a quick sale or if a delay in the sale could cause them to miss out on a new property of their own.
Make the Right Choice: No matter how much you love a property at the viewing, finding out that it has problems and issues that you were not aware of at the time could mean that you change your mind about it. Since buying a new house is one of, if not the biggest investment that you will make in your lifetime, it's important to make sure that you have all the information that you need to make the right decision about your home.
Ensure Your Safety: Finally, getting a survey carried out will ensure that you know about any hazardous areas or materials in the property that could pose a risk to your health and safety in the future. For example, if you are planning to carry out renovation work on an older property, there might be dangerous materials such as asbestos present that can cause a serious health hazard if disturbed.
How to Find a RICS Independent Surveyor
If you have found a property that you want to purchase and are looking to have it surveyed before you complete the sale, the best place to start is the RICS website. You can use the search function to find RICS registered surveyors in your area. Research the different surveyor options to find out more about them and get some quotes before deciding who to go with. Since surveyors can set their own prices, it's a wise idea to get several different quotes before you make the decision – but bear in mind that going with the cheapest option might not always be the best idea.
You can also get information on suitable RICS surveyors to conduct the survey on your property by going through property experts and professionals such as the estate agent that is selling the home, your conveyancing solicitor, or your mortgage lender. However, bear in mind that these professionals will often work closely with surveyors who pay them a commission for bringing them new customers, so just because a surveyor is recommended by an expert in the field, does not always mean that they are the best choice.
Finally, ask around in your social circle for information on surveyors that your friends and family may have used when purchasing their own homes. People will only tend to recommend professionals that they trust and have had a good experience with.
What to Look for in an Independent Surveyor London
Choosing the right surveyor is important when buying a home since the results of the survey are pertinent to many of the important decisions that you are going to make in the future, including whether or not you are going to actually go ahead with the sale of the home. In addition, you will want to find a surveyor who you can trust to provide you with as much information as possible about the property and do a thorough job. Alongside looking for recommendations from people that you trust when it comes to finding a surveyor, it's worth asking the different surveyors that you are considering about their experience, particularly if you are planning to purchase an unusual property. Check the reputation of the surveyor in your local area and ask about how much experience they have with surveying local properties. Make sure that the surveyor that you choose is registered with an accrediting body like RICS or SAVA.
Finding an independent surveyor is one of the most important steps towards buying a new home. The right surveyor will help you determine if the home is the right choice for you by providing you with information that might not be immediately obvious.