What is Homebuyer Survey
The Pros and Cons of a Homebuyer Survey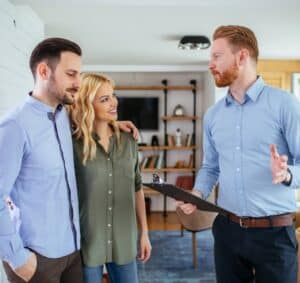 Buying a house can be a lengthy and expensive process, and whether you are going to be buying your first home or are investing in a second or third property, it's important to know that you are going into the process as informed as possible about the house and anything that could potentially be wrong with it.
Since many issues and defects in a home might not be immediately obvious to the naked eye, it is worth getting a professional survey carried out by a chartered surveyor who can help you detect any problems and make sure that you are fully aware of anything that could potentially be dangerous or will need to be repaired before you buy the house. Homebuyer's who invest in a survey before they purchase a property will often save thousands of pounds in the future due to being aware of any issues with the property that they can deal with quickly before they worsen and become even more costly to repair.
If you are buying a house, there are several reasons why getting a homebuyer's survey is worth your while.
What is a Homebuyers Survey?
A homebuyer's survey is an inspection of a property that is designed to make you aware of any issues or defects with the home before you commit to buying it. The survey can also ensure that the home's value is in line with the amount that you are planning to pay for it. During the survey, the property will be visited by a chartered surveyor who will carry out a thorough inspection of all the interior and exterior features of the property, any visible parts of the heating, gas and electrical systems, and check for any serious issues caused by damp, rot, or subsidence that might not be immediately obvious.
You will be provided with a survey report afterwards that outlines everything that you need to know about the property enabling you to make the most informed decision regarding whether or not to go ahead with the purchase.
A homebuyer's report is the most common type of survey for buyers who are looking to purchase a property of reasonable age and condition, although there are other alternative types of survey available. If you are purchasing a new build home, a snagging survey is designed particularly for these properties to find any potential issues from serious problems like damp and subsidence to small issues like doors that do not close correctly, so that you have information to take to the developer who will need to repair it under the warranty. Condition reports, which provide information on each part of the home using a traffic light system, are recommended for reasonably new properties in good condition. On the other hand, you may want to opt for a full structural survey if you are buying an older home, a listed building, a house with serious obvious defects or a property that you plan to renovate in the future.
Why are Homebuyer Surveys Needed?
Although homebuyer's surveys are not a legal requirement, they are recommended by all experts and might be a prerequisite to getting a mortgage to purchase a new home. In addition, some insurance companies might be able to use the information that you have been provided with in the survey to create a more accurate quote for your home insurance policy. A survey is a wise investment for any potential homebuyer who wants to make sure that they have as much information as possible before going into the process of purchasing a property in order to make the right decision.
What are the Advantages of Getting a Homebuyer's Survey?
Getting a homebuyer's survey carried out on a potential property that you are considering buying comes with a distinct range of advantages. There are several reasons why getting a homebuyer's survey is always worth the investment that you make in it, including:
Save Money:
Over time, the amount of money that you pay for a homebuyer's survey can help you save a significant amount. This is because the survey will make you aware of any issues that might not be immediately obvious within the home such as damp and subsidence which can worsen over time and subsequently become much more expensive to repair. By getting a survey carried out, you can make sure that you are aware of these issues as early as possible and have them repaired quickly once you make the purchase, avoiding only finding out about them much later down the line.
Pay Less:
In some cases, having a homebuyer's survey carried out could help you save money on purchasing the house by using the information provided to negotiate a lower asking price with the seller. If issues are found with the home that are likely to show up in any subsequent surveys, the seller might be willing to reduce the asking price to allow you to save the difference that you will need to pay for the repairs, in order to facilitate a quick sale.
Peace of Mind:
Houses can often be deceptive, and some issues might not be immediately obvious when you view a house or first move in. In this case, you never know what might go wrong and chances are that when it does you might not be prepared for it. On the other hand, when you have a survey, you have all the information that you need on any issues with the home and can prepare for anything that is likely to occur as a result. This also gives you the chance to better prioritise the jobs that you are going to carry out on the home when you move in and makes it easier for you to perform any renovation work safety.
Health and Safety:
A survey can also improve your health and safety as the new homeowner by making you aware of any potentially dangerous areas of the property that you will need to deal with as quickly as possible when you move in. In addition, a survey of an older property can make you aware of any potentially hazardous materials that are present in the property such as asbestos that will need to be safely removed by a professional before you can conduct any renovation work on the property or rent it out if you are investing in a buy-to-let home.
Are There Any Downsides to Getting a Homebuyer's Survey?
Homebuyer's surveys are widely recommended by the experts and certainly have a lot of advantages to consider for a new home buyer. However, there might be some disadvantages to think about before you go ahead with having a survey carried out on your home.
First of all, bear in mind that the survey is an additional expense that you will need to budget for when buying your home, although this can definitely be worth the investment by making you aware of any issues that you will then be able to repair quickly in order to reduce the risk of growing costs over time.
Another issue to consider is making sure that you get the correct survey for the home that you are buying. The homebuyer's report might be the most popular survey option to consider, however, it is a non-invasive survey that does not require the surveyor to look in areas such as underneath the floorboards or behind furniture, meaning that there is the potential for some issues to be missed. Finally, it's important to get the right surveyor as opting for a surveyor who is not experienced or not registered with an accrediting body such as the RICS could mean that you are wasting your money.
Why Get a RICS Homebuyer Survey?
If you want to get a survey carried out on a property that you are planning to buy, it is always important to choose a surveyor that is experienced, reputable, and registered with the RICS. You can find RICS-accredited surveyors by using the search function on the RICS, website where you can find chartered surveyors in your area.
There are various reasons to consider a RICS homebuyers survey including a guarantee of quality and reputation from the surveyor that you choose. However, bear in mind that since most surveyors are independent, do not rely on RICS membership alone when choosing. It is worth asking in your social circle for recommendations of surveyors that people you know have used and were satisfied with the services that they provided when buying a home. RICS surveys are widely accepted and recognised and might be a requirement if your mortgage lender needs you to have a survey conducted on the home before they will agree to allow you to borrow the money, for example.
Whether you're buying your first or your fifth property, there are many reasons to consider investing in a homebuyer's survey. Having a survey carried out has many advantages including the possibility of negotiating a lower asking price with the seller and making sure that you are completely aware of anything that will need addressing at the property.