How long does it take to do a Homebuyer's Survey?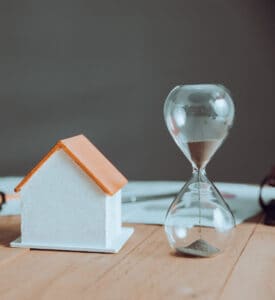 If you have put an offer in on a property that you like, then the next step in the process is to arrange a building survey to be carried out on the property. Having a building survey done is recommended by experts as it is the best way to ensure that you are fully informed about a property before you commit to buying it. On average, buyers save around £5,000 in the future on repairs and other work on the property by having a homebuyer's survey carried out before completion. Once the survey has been completed and you have the report, it can help you save money overall. Not only does it make you aware of any issues that could get worse and more expensive to repair in the future, but you may also be able to negotiate the price of the property with the seller to take the recommended price of repairs and other work into account.
If you want to get a homebuyer's survey done on a property before completing the sale, one of the main questions that you may have is, how long will it take? Read on to find out more about the time it takes to complete a homebuyer's survey when you can expect to get the report and other useful information.
How Long Does a Homebuyer's Survey Take?
A homebuyer's survey may vary in length depending on the size and condition of the property that is being surveyed. In general, the homebuyer's survey will take no longer than four hours to complete from start to finish; however, this could vary for larger homes, which may require a longer survey in order for the surveyor to be as thorough as possible. It's also worth considering that you may wait longer for the survey to be completed on a property that has an above-average number of defects and issues since the surveyor will need to go through all of them carefully.
How Long Until You Get the Report?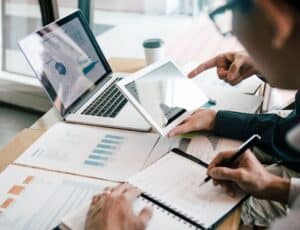 Once the chartered surveyor has completed the survey, they will then go away to put together a report of their findings, which will be presented to you. This report includes everything that the surveyor found while inspecting the property including any issues that need emergency attention, dangerous areas of the property, and problems that might not be causing a serious issue right now but could get worse in the future. The report will also include an average cost of making the necessary repairs, and the surveyor may recommend further surveys such as a structural survey if they believe there to be further defects in the home or a specialist inspection such as a damp survey. The length of time that you can usually expect to wait to receive your homebuyer's survey report is no longer than five working days, although this can vary. Your surveyor will inform you if it is going to take longer than this to produce the report.
How Much Does a Homebuyer's Survey Cost?
Much like the length of time that it takes to complete, the homebuyer's survey price can also vary based on the size, type, and condition of the property. In general, a homebuyer's survey on a property of average size, value, and condition will cost around £600. There are various factors that go into calculating the cost of having a homebuyer's survey carried out on a house including:
RICS chartered surveyors are able to set their own prices, so you are likely to be charged differently by different firms. While it's important to go with a reputable surveyor that you trust rather than simply opting for the cheapest price, you can make sure that you are getting the best value for money by getting several quotes from different surveyors before booking your survey.
A larger property will naturally take longer for the surveyor to go through and inspect, so this will generally drive the price of having a homebuyer's survey up.
A property that is in average condition should not take any longer than the typical four hours maximum to survey. However, if you want to have a property surveyed where there are lots of defects present, this may take longer for the surveyor to complete and therefore be more expensive. Bear in mind that for properties with obvious defects, it is often recommended to get the more expensive but more thorough structural survey done on the property.
What Does the Surveyor Look for During a Homebuyer's Survey?
While completing the homebuyer's survey on the property, the surveyor will look for any issues that might not be easy to notice at first glance. Often, issues like damp, subsidence, and even mould and rot will not be easily obvious during a property viewing since the problems can often be hidden out of sight in the home. This is why it is always worth investing in a homebuyer's survey since it allows you to go into purchasing the property fully informed, rather than facing nasty surprises later on after you have completed the sale.
The main things that are inspected during the homebuyer's survey include the condition and construction of the property overall, an inspection of all major features on both the interior and exterior of the property, and an inspection of any visible areas of the drainage, electric, gas, and heating systems in the property. The surveyor will also actively look for any issues with the property including infestations, damp, mould, wet rot, dry rot, and subsidence, along with the presence of any dangerous materials such as asbestos, which might still be present in some older properties despite it now being banned in construction use in the UK.
A homebuyer's survey is always worth investing in when you are buying a new property. The survey should take no longer than four hours to complete, and you will usually get a report back from the surveyor within five days.