What's Included in a Structural Survey?
Arranging to have a survey carried out is one of the most important parts of preparing to buy your new property. Having a survey conducted on the property will save homebuyers thousands by making sure that you are fully informed of any issues, defects and problems that you will be responsible for repairing once you are the owner. Understanding everything about the property before buying is one of the most important benefits of getting a survey carried out since it can put you in a better position to renegotiate the price with the seller or to have the seller carry out necessary repair work before you complete the sale. Most homes are suitable for a homebuyer report survey; however, a structural survey may be recommended if you are planning to purchase an older property, a home that requires significant repair, an unusually constructed property or a property that you plan to carry out significant renovation work on.
What Survey Options Are Available?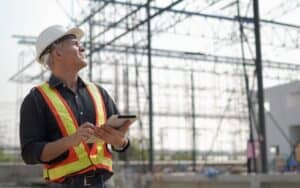 Before you learn more about the structural survey to determine if it's the right option for you, it's important to consider all of the survey options to ensure that you know what's available and can determine the best choice for your future home. A structural survey is not usually required for homes that are under thirty years old provided that they are in reasonable condition and you do not plan any extensive remodelling or renovation work on the property in the future. For an average property, a homebuyer's support will typically suffice. A condition report, which is often even cheaper, may be the best type of survey for a fairly new home.
What is a Structural Survey?
The structural survey is the most in-depth and comprehensive type of home survey available to buyers. The survey will be carried out by a chartered surveyor, and typically takes around one day to complete, depending on the size and condition of the home. Unlike other survey types, structural surveys require access to every area of the property, since the surveyor will look in areas such as underneath the floorboards, inside the loft or attic, and behind all furniture.
When is a Structural Survey Recommended?
You can have a structural survey conducted on any type of home if you want additional peace of mind regarding your property purchase. However, it is mostly recommended for older homes that are more likely to have a higher risk of defects and issues compared to more modern properties. If you are planning to purchase a property that is in need of significant renovation work and has obvious defects, a structural survey is often the best choice in order to ensure that every area of the property is thoroughly inspected and you are made aware of any issues that may not be immediately clear. A structural survey is also recommended for any property that you are planning to carry out significant renovation work on in the future, since it allows you to be aware of any issues with the property that might not be easy to see at first glance, even if the condition seems okay at the time of viewing.
What's Included with a Structural Survey?
Compared to the other types of building survey that are available, a structural survey is much more in-depth. Unlike the homeowner's report and condition report, this survey requires full access to be provided to the surveyor including behind items of furniture, underneath floorboards, and in the attic or loft. The surveyor will look at several different factors when carrying out this type of survey. They will inspect the design and construction of the property, inspect the condition of the foundations, and the condition and integrity of the roof. During the survey, they will also look for a wide range of property issues including wet and dry rot, mould, infestations, different types of damp, subsidence and more. All window frames and other woodwork in the home will be inspected for signs of damp, rot, and other types of damage, and the electrical, plumbing, and heating systems will also be thoroughly examined.
How Much Does a Structural Survey Cost?
You will usually expect to pay more to have a structural survey carried out, since they are the longest and most comprehensive type of survey compared to a homebuyer's report or condition report. The price of the survey will depend on the value, size and type of the home that is to be surveyed. For homes valued up to £900,000, prices start at around £900. You will pay around £1,200 for a property valued between £900,000-£1,200,000. It costs around £1,500 for a structural survey to be carried out on a property valued over £1,500,000.
How Long Does a Structural Survey Take?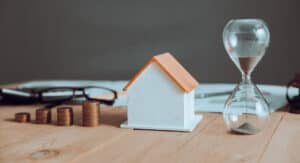 When arranging a structural survey to be carried out on a property that you are planning to purchase, it's important to be prepared for how long it can take. Since this survey is more comprehensive and invasive than other survey types, you can usually expect the complete inspection to last longer. Generally, you will need to ensure that the property is available to the surveyor for most of the day. The length of the survey will also depend on different factors including the size of the property and the number of defects and issues present.
When Do You Get Structural Survey Results?
After having a structural survey conducted on a property, the surveyor will go and compile a report that will be presented to you to inform you of the findings. The length of time that you can expect to wait to get the results of your structural survey back will depend on what has been found, as the more complex the report, the longer it will take the surveyor to prepare. Generally speaking, the report should take no longer than ten working days to compile.
A structural survey is the most comprehensive type of building survey available for homebuyers. It includes a thorough inspection of every area of the home, providing you with everything you need to know before completing the sale.