How Much is a Condition Survey Report?
Buying a property is a massive investment, so it's always worth making sure that the property you are planning to buy is in good condition. Even if you are planning to purchase a house that is fairly new and does not appear to have any obvious problems or defects, it's worth having a building survey carried out to confirm this and make sure that you don't complete the sale unaware of anything that could cause serious issues and expenses for you in the future. For properties that are under five years old and in reasonable condition, this can be done using a type of building survey known as a condition report. The condition report or Level One survey is the most basic type of survey available, designed to provide you with a general overview of the condition of the property that you are planning to purchase using a traffic light system.
How Much Does a Condition Report Cost?
The cost of having a survey carried out is often one of the main questions for buyers, who may want to save as much as possible when it comes to additional expenses during the property buying process. In general, for an average UK home, you can expect the condition report survey to cost around £380. However, this can vary depending on the size and value of the home, with larger homes and properties that are valued at above the average often costing more to survey.
Is it Worth Spending the Money?
No matter what type of property you are buying, experts say that it is always worth spending the money to have a building survey carried out, since this will provide you with information about the property that you may not have had beforehand. A condition report may be a very basic survey; however, it will give you more information on the overall condition of the property alongside highlighting any areas of concern that may impact the value of the property or lead to serious repairs in the future. Since these serious issues are not always visible to the untrained eye, they may not always be something that you are going to pick up on during a house viewing.
When is a Condition Report Not Recommended?
Since a condition report is a very basic type of survey that requires you to be purchasing a modern property in good condition, it is very limited when it comes to the type of properties that you can use this type of survey for. A condition report is not recommended if you are purchasing an older property, a property that you plan to renovate, or a property with known major defects. It is also unsuitable for unconventional homes, whether that refers to an unconventional layout or unconventional construction materials. Alternative survey options for other properties include:
This survey is likely to be recommended most often even if you are buying a fairly new property in good condition. This is because it does not cost a lot more than the condition report, and will go into more depth when it comes to the condition of the property and any issues found. It will also go into further detail regarding the recommended repair work to carry out and provide an estimated cost of conducting the repairs, which buyers can use to ask the seller to reduce the asking price.
This survey is usually recommended for older homes, unconventional properties, and properties that have major known defects. It is also the best type of survey to get if you are buying a property that you want to renovate in the future, since the surveyor will check the safety and structural integrity of the property thoroughly. This is the most invasive of the survey options. Unlike a condition report or homebuyer's survey, it will require access to underneath floorboards, in the loft or attic, and behind furniture items.
Can a Condition Report Help You Save Money?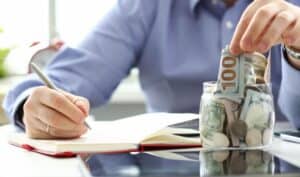 While a condition report will not go into as much detail as other surveys when it comes to the type of issues found and how much you are likely to pay to repair them, getting this survey done can also help buyers potentially save money in the future. However, bear in mind that unlike the homebuyer's survey, any defects and problems that are found in the condition report survey will not include an estimated cost of repair or repair recommendations, which might make it more difficult for you to ask the seller to reduce the asking price to reflect the work that is required.
How to Understand a Condition Report:
Once the condition report survey has been carried out, the surveyor will then prepare a report which will be delivered to you in no more than five working days in most cases. This report will provide a general overview of the condition of the property using a traffic light system that is easy to understand. The ratings used in the condition report are:
Green: This means that the area surveyed has no defects or problems, and should continue to be maintained as normal.
Amber: With an amber rating, the area that has been surveyed has some problems or minor defects that may need your attention in the future, or could get worse over time. However, these are not urgent or serious problems, and are unlikely to have a large impact on the value of the property.
Red: For areas of the property that are rated red, this will require your immediate attention as serious or urgent issues or defects have been found here. A red rating refers to problems that are likely to impact the property's value or could even be dangerous. However, there will not be any information provided regarding recommended repairs or the cost of repairs, so you may need a further survey if you want this information.
A condition report is the cheapest survey option at under £500 for an average property. However, it is only suitable for certain properties.