What Is a Chimney Breast?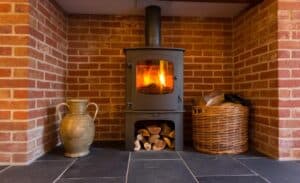 If your property has a chimney, it's well worth knowing exactly how it works and how it needs to be maintained. Without the right care, a chimney can cause draughts in your home and minimise the amount of warmth generated from fireplaces. Furthermore, a blocked chimney can pose a significant safety risk as the blockage can prevent carbon monoxide from escaping the property.
Where Is a Chimney Breast Located?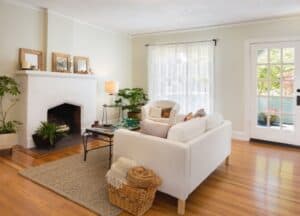 The main purpose of a chimney breast is to allow smoke and gases produced from a fire to leave the property, so you'll find that the chimney breast starts atop your fireplace. Depending on the structure and layout of the property, the chimney breast might run straight up from the fireplace, through the roof, with the chimney stack sitting atop the roof.
However, if you have more than one fireplace in your home, the chimney breast will need to be built so that every fireplace can emit smoke and gases through it. Similarly, if the structure of the property doesn't allow for the chimney breast to be constructed vertically, it may be rerouted through other parts of your home.
Is the Chimney Breast Visible?
Typically, yes, a chimney breast can be seen from the interior of your home. This is because it generally juts out from the wall in order to create enough space for gases to be expelled. If you have a fireplace, the wall directly above it is the interior wall of the chimney breast.
Can Chimneys Be Removed?
If you don't use the fireplaces within the property, then both the chimney stack and the chimney breast can be removed. However, removing a chimney breast from a property is a significant undertaking and can be costly.
In order to remove the chimney breast, you'll need to reinforce the floors affected and you may also need to reinforce the outer wall too. Due to this, it's not something most homeowners undertake unless they're completing other significant renovations.
Can Chimneys Be Blocked Off?
Yes. If you don't use the fireplaces in your home, you can prevent draughts by blocking off the chimney. This can be done temporarily, via a chimney balloon, for example, or permanently by bricking up the fireplace. However, it's important to ensure that the chimney still has sufficient ventilation when it's blocked off, otherwise damp could form and cause additional problems, such as damp and mould.