What is a home buyers survey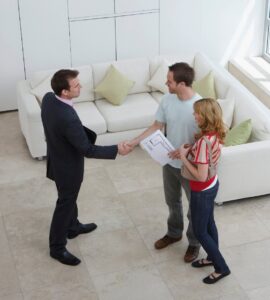 Whether you are selling your home or preparing to purchase a new property, it's likely that a surveyor will be required to visit it and carry out a homebuyer's survey. This survey is designed to ensure that buyers are able to get all the information that they need regarding the property that they want to buy, and provides them with a list of important information on any defects that could impact the value, safety, or appeal of the property. In general, buyers who have a homebuyer's survey carried out will save thousands of pounds in the future thanks to being aware of the necessary repairs and work that is needed to bring the home into ideal condition. Here's what you need to know to be prepared.
For Sellers – Preparing for the HomeBuyer Survey: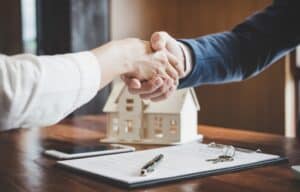 Since the homebuyer's survey is a non-invasive survey, there's little that you will need to do as the seller except to ensure that the surveyor is granted access to the property on the day. You could also help to make it easier for the surveyor by moving furniture out of the way and keeping the property as empty and as clutter-free as possible to allow the surveyor as much access as possible to all areas. During this survey, the surveyor will carry out a thorough inspection of the internal and external features of the property, but they will not ask you to provide them with access to behind furniture, underneath floorboards, or in the attic space.
What is a Home Buyers Survey?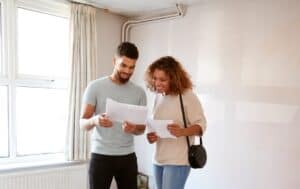 Whether you're selling your home and the buyer has arranged a home buyer's survey or you're buying a house and have heard about it, understanding what a homebuyer's survey is and how it works is important. This survey is an inspection that a chartered surveyor conducts before the property purchase is finalised. It serves the purpose of providing the buyer with essential information about the property that includes any issues with the potential to become dangerous or expensive to repair. It will also ensure that the buyer is aware of any areas of the property that do not meet building regulations. Along with the homebuyer's survey, buyers can choose to have a condition report or a full structural survey carried out instead, depending on the condition, age, and type of property. However, a homebuyer's survey is the most popular option.
What is a Home Buyers Report Survey?
Once the chartered surveyor has carried out the home buyer's survey on the property, they will provide the prospective buyer with a home buyer's report. The report is typically laid out in language that is easy to understand and goes through each area of the property to present the findings. It will detail any defects and issues that are found in the survey and provide more information on recommended repairs, estimated cost of repairs and any more important information. In general, you can expect to wait around five working days before you will be provided with a homebuyer's survey report.
How Long Does a Home Buyers Survey Take?
How long the home buyer's survey will take will depend on a number of factors. On average, you can expect the homebuyer's survey to last around four hours. Other surveys may take more or less time. Condition reports are usually no longer than two hours, while a full structural survey may require the entire day. The size of the home to be surveyed will also impact the amount of time that the survey will take to complete, with smaller homes usually much faster to survey compared to large ones. In addition, the number of defects and problems present in the home might impact the length of time that it takes the surveyor to conduct a thorough inspection.
What Do Home Buyers Surveys Look For?
The surveyor will take the time to look for any issues during the home buyers survey, particularly those that might not be immediately obvious to an untrained eye. Some of the main things that are inspected in the home buyer's survey include the condition and construction of the property, an inspection of all the major indoor and outdoor features and fittings, an inspection of the property's visible electric, gas, drainage and heating systems, and an inspection for potentially serious issues like damp, mould, wet rot, dry rot, and insect infestations. Since many of these issues might not be immediately obvious when you are viewing the property, it's always worth investing in a homebuyer's survey when buying a new home to ensure that you are made aware of any issues that you would not have noticed otherwise.
Is It Worth Getting a Home Buyer's Survey?
While it's normal for most people to want to try and save as much money as possible when purchasing a new home, a homebuyer's survey is one area where your investment can definitely pay off handsomely. Surveys will typically cost around a few hundred pounds to complete, and on average, homebuyer's who have one carried out can usually expect to save around £5,000 in the future on repair costs. On the other hand, homebuyers who skip having the survey carried out might end up paying out up to £12,000 on average on the cost of repairs in the future that they were unaware of. Along with this, it's also worth being aware that many mortgage lenders and banks now ask prospective buyers to have a homebuyer's survey, condition report or building survey done on their potential new property before they will agree to a mortgage. It can also come in handy when getting quotes for new home insurance policies after making the purchase.
What are the Benefits of Working With a Home Surveyor?
While working with a surveyor to have a homebuyer's survey carried out on your potential new home is not a legal requirement for home buyers, there are several reasons to consider investing in one. Working with a surveyor during the process of purchasing your new home can have several different benefits. These include:
Save Money Overall:
Having a homebuyer's survey carried out could help you save money on the overall purchase of your new property. This is because any serious defects or issues that are found could have an impact on the value of the property, leaving you with information that you can use to negotiate a lower asking price. You may be able to come to an agreement with the seller to reduce the asking price to allow for the additional costs of repairs that you'll need to cover, or the seller might agree to cover the cost of the repairs themselves before you buy the house.
Save on Future Work:
Home buyers who have a survey carried out tend to save at least a few thousand pounds on the cost of home repairs in the future. This is because the survey will ensure that you are fully aware of any defects and issues with the home that are going to need your attention. As a result, there is a much lower chance that anything is going to worsen over time while you are unaware of it, eventually becoming much more costly to repair.
Ensure Safety of You and Your Family:
The last thing that you want is to move into a property that is unsafe for you and your family, but this is a risk that you are taking if you buy a house without having a survey carried out. Unsafe defects and problems with properties are not always obvious and often, the only way to find out if your home is safe for you to live in is by having a survey carried out. The survey will provide you with all the information that you need about hazardous or potentially hazardous areas of the home, allowing you to prioritize which work needs to be carried out first.
How Much Is a Home Buyers Survey?
Costs vary according to the area and surveyor, but this type of survey is typically around £400.
Get the Right House for You:
Some buyers are happy to purchase a home that needs some repair work carried out on it. If you are purchasing a property that you plan to renovate and make your own, for example, then you might not be too concerned about defects and issues since you'll be repairing them in the future anyway. On the other hand, some buyers are looking for a home that is ready for them to move into and make their own with as little work as possible. If you're not interested in carrying out renovation work and simply want to move into a property that's ready to live in, a homebuyer's survey could help you determine if a property is the right choice for you. There'll be no surprises further down the line when you have already purchased the property – instead, you'll have all the information that you need to make a decision regarding whether or not to back out of the sale.
Whether you are a seller or a buyer, preparing for a homebuyer's survey to be carried out is important.