What is included in a home buyers survey
The Areas a Homebuyers Survey Looks At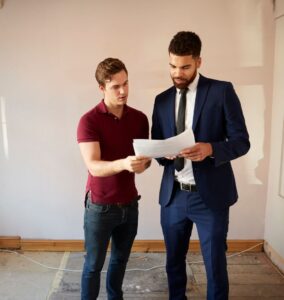 If you've been searching for a property to buy and have come across a house that you love, you're probably eager to make an offer to be in with the best chance of being the home's next owner. But, before you rush into buying a new property, now is the best time to arrange having a homebuyer's survey carried out on a property that you're serious about. This survey is an essential part of the home buying process. Although it's not a legal part of the process, it's recommended by experts and is sometimes a condition of getting a mortgage for the property. Having a homebuyer's survey carried out means that you are as well-informed as you can be about the home before you purchase it, including details of any issues and defects that you will need to prioritise repairing once you move in.
There are several benefits to having a homebuyer's survey carried out, including saving money on repairs since you will be aware of any issues that might not be obvious, but will worsen over time if you leave them. In addition, some buyers are able to use the information that is provided in the homebuyer's survey to negotiate a lower asking price with the seller, in order to ensure that they are able to afford the future repairs without being out of pocket.
When to Get a Homebuyer's Survey:
If you are looking into buying a property that is of average age and condition, it is likely to be a suitable candidate for the homebuyer's survey. While getting the survey carried out might feel like an unnecessary expense when you're already going through the costly process of purchasing a home, there are many reasons why it's a worthwhile investment. Investing in the survey as soon as possible can help to streamline your property purchasing process and could even help you avoid investing in a property that turns out to have more problems than you may have realised further down the line. Ideally, you should arrange to have the survey carried out on the property after your offer has been accepted, but before the completion date. This will give you the opportunity to gather as much information as possible on the property and make changes – or even withdraw – your offer if necessary.
What Should a HomeBuyers Survey Include?
A homebuyer's survey involves the surveyor paying a visit to the property where they will conduct a thorough inspection of all interior and exterior features and fittings. You can usually expect it to last for around four hours depending on the size and condition of the property. Since this survey is a non-invasive survey option, the surveyor will not require access to areas of the property such as behind any furniture, underneath the floorboards or in the attic space. Along with inspecting the condition and structure of the home both indoors and outdoors, they will pay attention to any visible areas of the electric, gas, drainage and heating systems and check the home for signs of defects and damage.
What is Included in a Home Buyers Survey?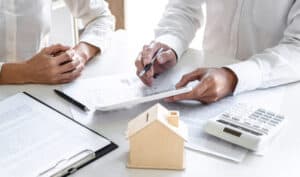 The home buyer's survey is designed to find any common and certain less common issues that may be found in homes. Your surveyor will inspect the property to look for any signs of issues such as damp, mould, wet rot, dry rot, and insect infestations. They will also look for the presence of any dangerous materials in the home like asbestos, and check that all areas of the property are in accordance with building regulations. The survey will also involve looking for any areas of the property that could potentially pose a danger to you and your family in the future.
Getting the Report – What Does a Home Buyers Survey Include?
Once the surveyor has completed the inspection on the home, they will put together a report that you will be provided with to ensure that you have all the necessary information on the property before going ahead with the sale. This report will usually take around five working days to complete and includes information on anything that the surveyor discovered during the process of carrying out the survey. You will receive information on any issues, defects and problems that have been found along with the recommended repairs for them and an estimated cost for making the repairs. You'll also find out more about which problems are likely to be more serious than others, which can help you prioritise any work to be carried out first if you decide to continue and go ahead with purchasing the property. The report will also provide you with more details of any areas of the building that are not compliant with building regulations and anything that could potentially be dangerous.
How Can a Homebuyer's Survey Help You Save Money?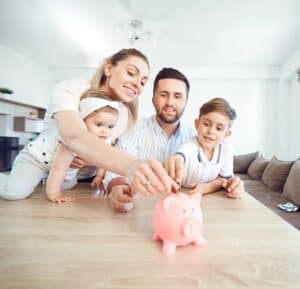 Since the homebuyer's survey provides you with a comprehensive report on the property that allows you to make an informed decision about going further with the purchase, it can also help you save money. In some cases, buyers might be able to negotiate a lower asking price with the seller in order to ensure that they are able to cover the cost of repairs. Since the homebuyer's survey report includes an estimate for the cost of repairs, you can use this figure to come to an agreement with the seller if needed.
Even if you don't end up getting your home for less, the homebuyer's survey can offer a great return on investment when it comes to making the necessary repairs on your new home. Did you know that on average, buyers who skip having a homebuyer's survey carried out will end up spending a massive £12,000 in the future to repair issues in their home that they may not have been aware of at the time of purchase? Since not all issues in a home are going to be directly obvious, a survey can help you avoid nasty, expensive surprises later down the line.
What Does a Homebuyer's Survey Cost?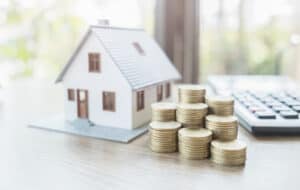 Buying a new house is not a cheap process, so it's unsurprising that most buyers want to save as much money as possible. However, as noted, a homebuyer's survey is worth paying for since it can help you save so much money in the future. The cost of the homebuyer's survey will be dependent on a number of factors including the size, age, and condition of the home that you are having surveyed. Typically, the price for a homebuyer's survey is around £600-£700 on a home that is worth between £250,000-£350,000, which is well worth it when you consider that you could end up paying £12,000 in repair costs if you don't have the survey done.
The good news is that not all homes will require a homebuyer's survey, and there are cheaper options if you want to save money while still getting peace of mind that you are aware of any issues in the home. A condition report is a cheaper option that might be ideal if you want to buy a newer home that is less likely to have the same issues as an older property. However, it does not go into as much detail as the homebuyer's survey. Instead, the surveyor will only require a couple of hours to go around the property and rate each area's condition using a traffic light system for the report.
How Long Does It Take?
Typically, a homebuyer's survey takes around four hours to complete on an average-sized home. This may be shorter for a smaller home and longer for a larger property. In addition, the condition of the property may also impact the length of time that the survey will take due to the fact that the surveyor will have more to work with.
When Do I Get a Report?
After the survey has been carried out on your potential property, you will need to wait for the report. This is another reason why it's a good idea to have the survey carried out as early in the process as possible, to give yourself time to wait for and read the report without stalling the completion process. Normally, you will wait around five working days after the survey before receiving the report, but once again this can vary based on a number of factors including the size and condition of the home, and how much work the surveyor is dealing with at the time. If the report brings back few or no problems and the surveyor can get working on it straight away, you can often expect it a lot sooner. Bear in mind that a more in-depth survey such as a building report will usually take around double this time to complete. Once you have received the report, your surveyor may recommend that further surveys, such as a damp and timber survey, are carried out depending on the findings.
If you're buying a home, a homebuyer's survey is the best way to get a thorough and comprehensive idea of what you are investing in.