Will a Homebuyers Survey Pick Up Damp
What Does a Damp Survey Entail?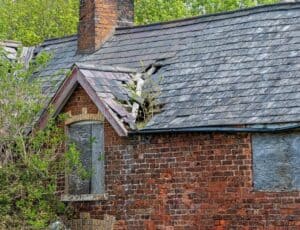 Damp is a common issue that is faced by UK homeowner due to the significant amount of rain that we deal with in the country. Damp problems are the result of excess moisture in a property and when left untreated, can often cause serious structural issues that will be very expensive to repair. In addition to damage to the areas that have become damp, damp patches are a prime breeding ground for mould spores, which can cause even more damage to your property and pose a risk to your health. If you are looking to purchase a new property, having it checked for damp problems is one of the most important things that you can do. It's crucial to know if there are damp issues present or if a property is at a high risk of damp before you buy it since you will need to be prepared for dealing with this problem once you become the owner and move into the house.
Will a Homebuyers Survey Pick Up Damp?
If you're buying a property, one of the wisest investments to make is a homebuyer's survey. These cost on average around £600 for a home worth £250,000 and could help you save on a serious amount of repairs in the future. The surveyor will inspect the home for various problems, including damp, and any damp issues that are found, or areas that have the potential to become damp and cause damage to your new home, will be detailed in your homebuyer's survey report. The surveyor will thoroughly inspect areas that are often prone to damp, such as the ground floor walls and basements. They will check the damp proof course to ensure that it is in good condition and is working properly, including any risk of bridging, which could lead to rising damp in the home. Surveyors can also use specialised tools that allow them to pick up any signs of damp in the walls and ceilings that may not be visible to the naked eye, or any damp that has been painted over by the seller. If there are damp issues found to be present in the property, the surveyor will also search for and inform you about any further serious issues that have arisen as a result, such as mould, insect infestations, and rot.
Other Reasons to Get a Homebuyer's Survey:
Aside from being able to find out about any damp issues in the home, even when they are not visible to the naked eye, a homebuyer's survey has many other benefits that make it a worthwhile investment for anybody looking to purchase a new home. The surveyor will look for any issues in the home that could cause serious problems in the future or may be costly for you to repair. One of the main things that they will look out for is structural problems, which may or may not be caused by damp. A homebuyer's survey can also be essential for your health and safety at home since damp is just one of the issues that could be damaging to your health over time. It will pick up on anything that could pose a hazard to you and your family including areas of the property that don't meet building regulations and the presence of dangerous materials like asbestos.
What Does a Damp Survey Involve?
If you are buying a home and damp has been picked up in the homebuyer's survey, the surveyor might recommend that you have a further damp survey carried out to investigate the problem and get more information on why it has occurred and how to deal with it. This survey involves checking the house specifically for the signs of damp and any damp-related issues. It should be carried out as soon as possible after having the homebuyer's survey carried out and before completion of the sale so that you have enough time to determine how much work needs to be done, how much it will cost, and whether you are in a position to try and negotiate a lower asking price as a result or even withdraw your offer.
The damp survey will be carried out by a trained professional who will assess the entire house and ask questions about the damp problems that have already been noticed, either at a viewing, by the sellers, or during the homebuyer's survey. They may also need to ask the seller some questions about the property such as how long they have noticed certain damp problems or if there have been any changes noticed since the damp was identified. They will also ask the seller if any previous damp repair work has been carried out.
How Long Does a Damp Survey Take?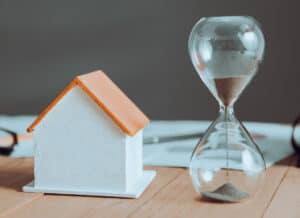 The length of time that you can expect your damp survey to take will depend on a number of factors including the size of the property and any damp issues that are present. It is likely to take much longer to survey a house that has been seriously affected by damp in every room, for example. In addition, there may be extra time needed to make sure that the surveyor is able to access every area of the property to assess where the damp is present, how much damp is affecting the home, and the extent and type of any damage that has been caused as a result. The surveyor will also need some time to determine if there is any risk of future damage that might be a result of the current damp issues not being repaired quickly enough. If you decide to go ahead with purchasing the property, this can help you determine which repairs need to be prioritised.
How to Pass a Damp Survey:
In general, a house will pass a damp survey if there are no signs of damp present, or the signs of damp that are present can be easily dealt with. If you are in the process of selling your property and damp has been found on the homebuyer's report, you may consider having some work carried out on the property to bring it up to a better standard and pass the subsequent damp survey. Or, if you have purchased a house that had damp issues, you might want to have another damp survey carried out after having work completed on the home to ensure that the recommended repairs have been carried out and your home is no longer suffering from the old problems. The best way to pass a damp survey is to have a damp specialist visit your home. Different types of damp will need to be dealt with in different ways, so hiring a specialist is the best way to ensure that you're having the right type of work carried out and that there's a higher chance of success.
Common Causes of Damp in Homes:
Damp can be a result of many different issues in a property. Some of the most common causes of damp problems in British homes include:
1.     Bridged Damp Proof Course:
The damp proof course is designed to keep water and moisture from entering the foundations of a property. However, structures or debris build-up can cause it to become 'bridged', which is a situation where there is sufficient area for moisture to get over or around the damp proof course and seep into the foundations as a result. This will usually lead to rising damp, which appears on the ground floor of the property above the skirting boards.
2.     Failed Damp Proof Course:
If a damp proof course has failed, rising damp will typically appear as a result. A surveyor can help you determine if something is bridging the damp proof course or if it has completely failed and needs to be replaced by a professional to prevent further damp issues.
3.     Condensation:
This is another increasingly common cause of damp in homes today. Condensation occurs when large amounts of water that we generate in our everyday lives become trapped inside the property. They occur in the form of warm air, which condensates to moisture when it comes into contact with the cooler walls and ceiling surfaces. Warm air can be generated by many household activities including washing, bathing, and showering, drying clothes, cooking, boiling the kettle, and even breathing. While it's impossible to completely prevent this from happening, using extractor fans, dehumidifiers, and keeping windows open when engaging in activities that produce a lot of moisture in the home can prevent the condensation from causing damp on the walls.
4.     Leaks:
Plumbing leaks are another common cause of damp in the home, and internal leaks might go unnoticed for a long time, which can lead to serious damp problems. When left undiscovered and unattended, leaks that are located close to materials such as timber can cause further and more serious problems like wet rot and mould. If the damp in your home is the result of a leak, it will usually be localised to a specific area and is unlikely to spread.
Damp can be a serious issue in a home. If you're buying a property, a homebuyer's survey is the first step to take in discovering any damp problems.