How long does it take to do a Property Valuation?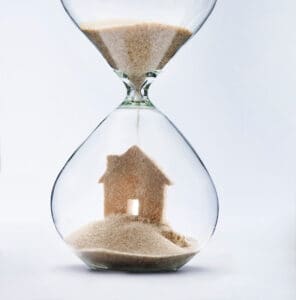 A property valuation survey is typically required when you are selling, buying, or remortgaging a property. Property valuation surveys are often carried out by mortgage lenders to ensure that a property is worth the asking price and to keep their level of risk low when it comes to the amount that they are willing to lend to the buyer to purchase the property. If you're remortgaging your property, the lender will need to have a clear figure of the property's current value to ensure that the amount that you're applying for is in line with this. And for sellers, getting a property valuation survey can ensure that you price your property accurately and reduce potential issues with buyers further down the line. So, what does a property valuation survey involve, and how long does it take?
Types of Property Valuation Survey: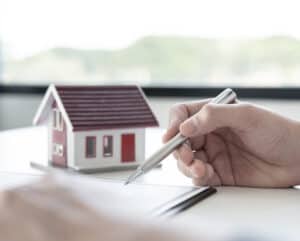 There are two main types of property valuation surveys – physical visits and desk-based. Surveyors will usually visit the property when the valuation is booked by the seller or buyer. When selling, it is always best to ask for a physical valuation survey since the surveyor being able to look at the specifics of your property might have an impact on the final figure that they come up with. However, the valuation surveys that are carried out on behalf of mortgage lenders tend to be carried out behind a desk. Unless a property is high-risk or is located in an area that is not well-known to the lender, surveyors are carrying out more desk-based surveys today, where they will gather all information available on properties online and from records along with information on the local area and similar properties to determine a valuation figure. In some cases, they may drive by the property to check that it's as expected, but they will not enter it.
How Long Does the Survey Take?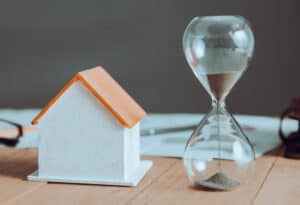 If you're booking the valuation survey yourself or are buying a property and the mortgage lender has determined that a surveyor should visit the property to carry out the survey, this will usually take no more than half an hour in total for them to look around the property and make a note of any important details. However, this can vary depending on the size and condition of the property, with bigger properties or properties with major defects sometimes taking longer to survey. The property valuation survey is a very basic survey that is carried out to simply get a valuation figure, and your surveyor will not go into detail about defects, issues, or recommended repairs. It should not be used to replace a building survey such as a homebuyer's report or structural survey.
How the Surveyor Will Value the Property:
Whether you are selling your property, remortgaging your current home or want to purchase a new property, the surveyor will typically begin the valuation with a short visit to the property. They will spend some time looking around to get an idea of the property's value based on factors such as the size, number of bedrooms, number of bathrooms, age and condition of the features and fixtures, age and condition of the electrical, plumbing and heating systems, and any defects that are present such as mould, damp, and structural problems. Once they have carried out the physical visit, they will assess the market value of the property by looking at sales of similar properties in the area within the past few months to see what the average sale price is. To finally determine the value of a property, they will look at the supply and demand for similar properties in the local market. Surveyors look at:
The basic specifications of the property such as the layout, number of rooms, and fittings are often the biggest contributor to its value. In general, the larger a property is and the better condition it is in, the more it will be worth.
How the property looks can also impact its value. While surveyors are unlikely to adjust the figure significantly for superficial things that can be improved, a property that is well-maintained and in good repair is likely to be valued higher than one that looks run-down.
The location of the property and the demand for similar properties in the area can also impact its value. Local amenities such as access to transport links, schools and healthcare will be considered.
No-Visit Property Valuations – What's Involved:
In some cases, property valuation surveys that are carried out on behalf of a mortgage lender do not require the surveyor to pay a visit to the property in person. This can take a few hours to a few days depending on the surveyor and the amount of information that is available on the property for them to look up. The desk-based valuation involves an analysis of local house prices uses a property price index such as the Land Registry. Surveyors use an algorithm that will provide them with an automated valuation taking into consideration the local area and prices of similar properties that have sold recently.
Is a Valuation Included in a Building Survey?
If you are in the process of buying a property, your mortgage lender will likely want to have a valuation survey carried out on the property. However, you may want to have your own survey carried out to confirm the figure and ensure that you are not paying more than the property is worth. For buyers, the best way to get a property valuation figure is to have a building survey carried out. Chartered surveyors will provide you with an estimated value of the property in the final report for a homebuyer's survey or structural survey. This can often be a more accurate value as they will take into account any defects and the cost of future necessary repairs, which is not always included in a basic property valuation survey, especially if it is a desk-based survey conducted on behalf of your mortgage lender.
A property valuation survey should take no more than half an hour for the surveyor to complete in-person, and around a few days for you to get the final report.