Why Get a Property Valuation Survey?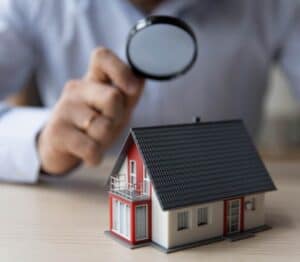 If you're planning on purchasing a new property with a mortgage, your mortgage lender will usually request that a valuation survey is carried out on the property to make sure that it is actually worth the amount that you're asking to borrow to pay for it. A mortgage lender may also require that a valuation survey is carried out in other circumstances, such as if you're planning to remortgage your current home. They will need to know the current value as this is likely to have changed since you first purchased it. The purpose of a valuation survey is to ensure that both you and your mortgage lender are aware of the property value and that the risk is reduced as much as possible.
The Benefits of a Property Valuation Survey:
Most of the time, a property valuation survey will be carried out by and for the benefit of your mortgage lender, who will want to make sure that they are not providing you with a mortgage that is too large for the value of the property. However, it can also be very beneficial for buyers to get a complete picture of how much the property they are buying is worth, ensuring that they are not paying more than they should when making a big investment in a new home. Sellers will also need to get a property valuation survey before putting their home on the market, as a recent valuation of the property is essential for determining the asking price.
Is a Property Valuation Survey a Building Survey?
While building survey types such as a homebuyer's survey or a structural survey will typically include a current valuation of the property in the results, these surveys are something that a buyer will need to get done separately when purchasing a new property. A property valuation survey is only concerned with determining the current value of the building and will not go into as much detail as a building survey when it comes to defects and necessary repairs.
What Does a Property Valuation Surveyor Do?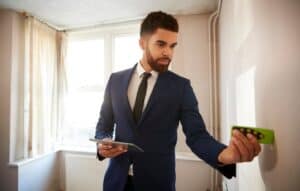 A property valuation surveyor will typically be instructed by either a seller or a mortgage company to determine the current value of a home. Traditionally, the surveyor would need to visit the property in-person to come up with a valuation figure but, thanks to technology, this is becoming less necessary and some surveyors will be able to complete it all from behind a desk, especially when the survey is being done on behalf of a mortgage lender. They will gather information about the property online and similar properties in the surrounding area to come up with a figure. In some cases, they may do a quick drive by the property to check that it's all as expected.
The Top Reasons for a Property Valuation Survey:
Buyers and sellers can both benefit from having a thorough property valuation survey carried out. Some of the main reasons why this type of survey is carried out on a property include:
If you are looking to put your home on the market, you will probably want to ensure that you are selling it for the best price in order to not only attract potential buyers, but make sure that you are getting as much as possible. An estate agent can provide you with a rough valuation of your property before you put it on the market, but having a property valuation survey carried out by a chartered surveyor may be something worth investing in to get a more accurate figure. In some cases, the surveyor may value your property at higher than the estimated figure provided to you by the estate agent. But even if they give you a figure that is lower than you were expecting, this can still be useful for preventing issues with buyers further down the line as it's likely that any buyer's mortgage lender will instruct a valuation survey on your property.
Mortgage lenders tend to require that a valuation survey is carried out before they will agree to release the funds requested by the buyer to purchase the property. They will use all the information provided by the surveyor to make their final decision on how much they are prepared to offer the buyer as a mortgage for the property.
Buyers may also decide to have a property valuation survey carried out on a property that they are interested in, to negotiate the price if they believe that it may be worth less than the seller is asking for. The buyer may instruct a surveyor to complete a valuation survey on a property after getting back worrying results from a homebuyer's survey or structural survey with defects found that might have an impact on the property's value, for example. Buyers may be able to use the information provided to them in the surveyor's report to ask the seller to reduce the asking price of the property.
There are many reasons why people decide to remortgage their property, including getting access to additional funds for a variety of reasons or to make sure that they are getting the best mortgage deal available. If you have decided to remortgage your home, having a professional valuation will ensure that you apply for the right remortgage amount and ensure that the application runs smoothly with a lower risk of issues.
How a Valuation Survey Helps When Selling Your Property:
If you are selling your property, investing in a valuation survey can save trouble further down the line and lead to a faster and smoother sale. A property that is correctly valued is more likely to sell quickly with fewer issues since there is a lower risk of problems such as the mortgage lender down-valuing the property or the buyer putting in a reduced offer due to the results of the valuation survey that they have had carried out themselves.
A valuation survey is carried out by sellers, buyers, and mortgage lenders to ensure that they have the correct figures when it comes to how much a property is worth.