What Does a Homebuyer's Survey Include?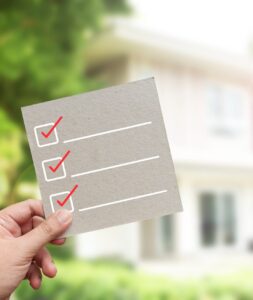 You have found your dream property, and made an offer that has been accepted by the seller. But before you start the process of buying the property, it's important to make sure that you have as much information as possible about it, especially when it comes to any defects or anything that could potentially go wrong for you in the future. For most buyers, the best way to do this is by getting a homebuyer's survey completed on the property. While getting a building survey on a property that you are looking to purchase is not a legal requirement in the homebuying process, it's recommended by experts and mortgage providers as an essential way to make sure that you go into the purchase fully informed.
When you view a property, it can be easier than you think to overlook certain issues. And in some cases, problems with the property like structural defects, hidden mould and damp, or subsidence might not be obvious at all to the untrained eye. Because of this, not getting a survey carried out on a property, even if all seems fine when you view it, can put you at a massive risk of finding out that there are issues with the property that you were not aware of, which could be very costly to repair.
What Does a Homebuyer's Survey Cover?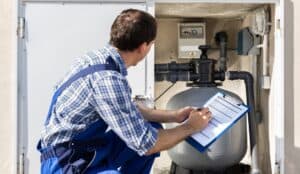 The homebuyer's survey is one of the most popular types of building survey that you can get on a property. This survey will typically take around four hours to complete, although this can vary depending on the size and condition of the property. It will be carried out by a chartered surveyor who will inspect the property for any signs of damage and problems that you will need to know about before you complete the sale. The surveyor will inspect all interior and exterior property fixtures along with any visible areas of the heating, electrical, gas and plumbing systems in the house.
They will actively search for any problems like damp, mould, and subsidence, among others, and carry out an inspection of the property foundations while ensuring that the property adheres to building regulations. They will carry out an inspection of the roof and check for the presence of dangerous building materials like asbestos. Bear in mind that since this is a non-invasive survey type, there may be some areas of the property that go unchecked such as behind large items of furniture or underneath the floorboards. A structural survey may be the better option for you if you want the surveyor to inspect every area of the home.
What's Included in the Homebuyer's Survey Report?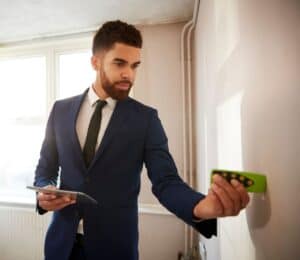 After completing the physical inspection of the property, your RICS surveyor will then compile a report that is designed to provide you with all the information that you need before buying the property in terms that are easy for you to understand. This report will provide details of anything that the surveyor has found during their inspection of the property including any issues and defects that have been uncovered. They will also provide information about anything that is unsafe, anything that will require immediate attention and anything that does not conform to building standards that you may need to get legal advice about. The report will also provide you with an estimated cost of making all the necessary or required repairs. Many surveyors will also include their estimated value for the property in its current condition, and an average figure for how much it would cost to completely rebuild the property if it was torn down. In general, you can expect to receive this report around five working days after the survey is completed.
What's the Price of a Homebuyer's Survey?
The price of the homebuyer's survey can vary depending on the surveyor that you choose and other factors. Surveyors are free to set their own prices for their services so it's worth shopping around for different quotes before you decide which surveyor is the best option for you in terms of value. Before choosing a surveyor, bear in mind that it's always better to opt for a RICS-registered surveyor with a good reputation rather than simply going for the one with the best price. Other factors that might impact the cost of having a homebuyer's survey done on a property include the property size and condition, with larger properties generally costing more since they will take longer to survey. Buyers can usually expect to pay an average of £600 for a homebuyer's survey on a property of average size and value.
How Much Can You Save with a Homebuyer's Survey?
While getting a homebuyer's survey done on a property may seem like just another expense in the process of buying a new home, there are many reasons why it is an investment worth making. Buyers can save on average around £5000 when they get a homebuyer's survey on their new property compared to those who do not. This is because being aware of the repairs that are needed from as soon as you are handed the keys to the property means that you can start work on repairing them before they get any worse. In addition, some buyers may be able to get the asking price of the property reduced by the seller in order to cover the cost of the repairs by using the estimated figure provided to them by the surveyor. Many sellers will consider this since they may want to get a quick sale and avoid finding another buyer who may also ask them to reduce the price after having a survey carried out.
A homebuyer's survey includes an overall inspection of the interior and exterior of the property. Your report will provide you with details of any defects and issues that have been found including anything that needs immediate attention. You'll also get an average cost estimate for how much you can expect to pay to fix the issues and improve the property's condition.