Why Get a Condition Survey Report?
When buying a new property, it's always a wise idea to have confirmation that the property is in good condition and that there are no serious issues before the completion date. But properties can be deceiving, and when you're viewing a potential new home, you might not even notice some serious problems that could end up being seriously expensive for you to repair further down the line once the home is yours. Getting a building survey carried out is one of the best ways to get this peace of mind and make sure that you are fully aware of any defects, problems, and other issues with the property before you buy it. A condition report is a simple survey designed to give you a general overview of the condition of the property that you plan to buy.
Do I Need a Condition Report?
If you're in the process of buying a new property, getting a condition survey report might be an expense that you would rather avoid. However, it is worth investing in as the results of the condition report could be significant in helping you save money in the future. Learning more about the condition of the property including any issues that you did not notice during the viewing might impact your decision as to whether or not this home is the right choice for you. And, knowing more about the repairs that will need to be made in the future means that you can get started on them as quickly as possible before they get worse and become more expensive to deal with. While getting a condition report or another building survey is not a legal requirement for buyers, experts recommend always investing in some type of building survey on your potential new property.
What Does a Condition Report Involve?
A condition report is the most basic type of building survey that is available. It is designed to confirm that the property is in good condition and that there are no serious issues that you will need to deal with once you have moved in. The surveyor will need to check in every room and outside of the property to look for any defects or issues that might not be immediately obvious to the untrained eye. This is a non-invasive survey so the surveyor will not need to get access to underneath the floorboards or behind the furniture. The condition of the property will be reported using a traffic light system for the different areas of the home. Areas that are green are in good condition, while amber signifies that there are some issues that aren't urgent but are worth paying some attention to. A rating of red means that there are bigger problems in this area of the property that will likely need to be repaired straight away.
What Properties is a Condition Report Suitable For?
A condition report is most suited to properties that are fairly new and modern and in relatively good condition. This report is best for homes that are, at most, a few years old and do not have any obvious problems or defects.
How Long Will a Condition Report Take?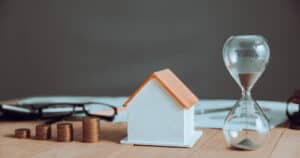 Since this is the most basic type of survey, the condition report does not typically take a long time to complete. In general, you can expect to wait around two hours for the surveyor to complete the entire survey, although this may vary depending on the size of the property.
How Much Does a Condition Report Cost?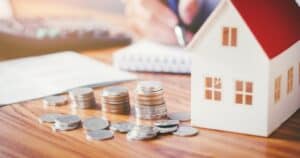 The price of a condition report will vary depending on the surveyor that you choose and the value of the property that you are having surveyed. On average, a condition report on a property that is valued at around £267,000 will set you back around £380. Since RICS surveyors set their own fees, it's worth getting a few different quotes to find the best value.
What are the Alternatives to a Condition Report?
If you want a survey that provides you with a more in-depth look at the property or are planning to buy a property that may not be suitable for the condition report survey due to its age or having obvious problems, there are some alternative survey types to consider. These are:
Homebuyer's Survey:
A homebuyer's survey is the most common type of survey carried out on properties on behalf of buyers. This survey is recommended for properties under fifty years old that are in fairly reasonable condition. It will go into more detail compared to a condition survey report, including providing more information in your final report regarding all issues and defects that have been found within the property and an estimated cost for making repairs, which you may be able to use to ask the seller to reduce the asking price of the property to reflect the cost of the repairs you'll need to carry out.
Structural Survey:
If you want the chartered surveyor to go into even more depth when carrying out your survey, a structural survey may be the best option for you. This type of survey is more invasive than a condition report or homebuyer's survey and is likely to take the surveyor most of the day to complete. With a structural survey, the surveyor will require access to all areas of the property including underneath floorboards, behind furniture items, and in the loft. The report for a structural survey will be more comprehensive compared to the other survey types, including everything that is on the homebuyer's survey report plus more information on the structural integrity of the walls, ceilings, floors, roof, and foundations of the property. This survey is recommended if you want to carry out serious renovation work on a property and is usually the best type of survey for old or unusually constructed properties that tend to have a higher risk of issues.
If you are buying a fairly new and modern home in decent condition, a condition report is the ideal survey.