How Much is a Property Valuation?
If you're selling, buying, or remortgaging a property, getting an accurate valuation of the property is important to ensure that you're either pricing it correctly or applying for the right mortgage amount. Valuations are usually provided for free by an estate agent since they know that it's a great way to view the property and pitch their services to the home owner. However, there are a few times where it will make sense to pay for a valuation. Having a valuation carried out by a RICS surveyor might be essential if you want a more accurate figure compared to the one provided by the estate agent or if you are buying a property and want to ensure that you're not paying more than it's worth. It's also a wise idea to get a property professionally valued if you are planning to remortgage it, since this will ensure that you're applying for the right amount and will help you reduce issues throughout the application process.
How Do Estate Agents Value Properties?
Providing a valuation of a property will usually take a bit of research. To come up with a figure for your home, an estate agent will need to spend some time researching the local property market, including looking at how similar properties on your street and in your local area are selling. Most estate agents will do this using professional software programs that offer a reasonably accurate initial valuation. The whole process will take up to an hour for more properties depending on the history of sales in the area and the complexity of the property. The estate agent will then need to view the property in person to value it, since a lot of the value will be determined by its current condition and how liveable it is. The value of the property will likely fall if it is clear that the buyer will need to do a lot of work once they have the keys in order to move in.
How Much Does a RICS Property Valuation Cost?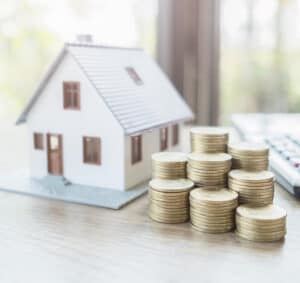 While most sellers are happy to go ahead with the valuation figure that is provided by their estate agent, there are some times where you may need to pay for an additional valuation. A property valuation survey that is carried out by a RICS surveyor will typically set you back between $500 to £800 depending on the size, value, condition and location of the property. For an average property that is priced between £500,000 and £800,000, you can usually expect to pay around £600-£800.
If you are buying or remortgaging a property, you may also be charged for a valuation on the property related to the mortgage. Banks will often instruct a RICS surveyor to carry out a valuation survey on the property to confirm the value and reduce the risk by ensuring that they are offering a mortgage amount that is in line with the current value. The fees for this will depend on the lender with some offering valuations free of charge included with the mortgage application, and others charging up to several thousand pounds depending on the size and ultimate value of the property.
What Does a Property Valuation Survey Involve?
A property valuation survey or Valuation Report is a basic property inspection that is designed to determine the value of the property. The surveyor will take several factors into account including the condition and location of the property. It is important to bear in mind that a valuation report is not the same as a building survey. It does not go into detail like a homebuyer's survey or structural survey, and simply provides an impartial look into the true market value of the property to determine how much to sell it for or to make sure that you are paying an accurate price.
What Does a Valuation Surveyor Look For?
A property valuation is designed to provide you with an overall estimated value for the property and may list obvious defects that could have an impact on the price. It is not as detailed as the other types of surveys that are available and will not provide any information on hidden problems and defects, which is why it is recommended to always get a homebuyer's survey or structural survey alongside a valuation report if you are buying. Most RICS surveyors will provide a valuation alongside another building survey, which can be a better value for money option to consider.
The valuation provided is based on the surveyor's knowledge of comparable prices in the local area, and other research that they will conduct on the property. They will usually take a note of any obvious damage or defects that are likely to impact the property's value, but you will not be provided with any advice on repair work or maintenance. The surveyor will mainly conduct a brief inspection of the overall condition of the property while looking for any obvious signs of damage and defects such as roof damage, damp, mould, structural issues, faulty electrics and more. They will make sure that the number of bedrooms and bathrooms listed in the property is accurate, and consider whether the property is constructed traditionally or non-traditionally. They will also research how the property compares with other similar properties in the local area.
How Long Does a Property Valuation Survey Take?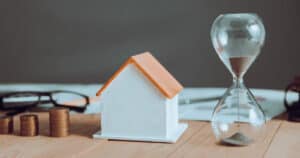 Since this is a brief and simple survey to simply get the value of a property, it is the shortest option, taking around 20-30 minutes on average depending on the size of the property to be surveyed. In most cases, you will receive the final report within around 2-3 working days after the survey has been carried out. Once you have received it, this should be a very basic report with a simple and easy-to-understand layout. The information should clearly state the estimated value, and this should be easy to identify on the report.
A valuation survey is a type of basic survey conducted to get an accurate figure for the value of a property. It costs around £500-£800 on average and will take around 2-3 working days for you to receive the report.