What Survey Types Do RICS Surveyors Offer?
Why Do I Need an RICS Surveyor?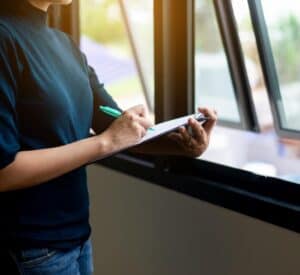 You have made an offer on your perfect new home that's been accepted by the seller, and you're probably eager to get started on going through the process of buying your new house and completing the sale so that you can pick up the keys and move in. However, before you go ahead with this, it's a good idea to think about hiring a RICS surveyor to help you determine if you really know everything that there is to know about the house before you make it your own.
Properties can often be deceptive, and issues can often arise long after buying a property that you had no idea were present until they became so bad they were impossible to ignore. In some cases, the seller themselves might be completely unaware of certain issues that are present with their property. That's why it's always a wise idea to invest in the services of an RICS chartered surveyor who will inspect the property to find any defects, problems, and potentially dangerous areas that you will want to know about before you make the purchase.
What Survey Types Do RICS Surveyors Offer?
Most RICS surveyors will offer three different survey types for home buyers. These include:
RICS Condition Report:
The condition report is the most basic survey type available, and also the cheapest. It is usually recommended for buyers who are putting an offer in on a fairly new home that is in good condition. This survey takes around two hours to complete in an average-sized property and will provide you with an overview of the condition of the property using a traffic light system to grade the different areas. You'll also get more information on any areas of the property that are seriously damaged, dangerous, or will require immediate attention to prevent the problem from getting any worse.
RICS Homebuyer Report:
The homebuyer's survey is the most popular survey type offered by RICS surveyors and is usually recommended for homes of an average age, condition, and size. Compared to the condition report, it is much more detailed, however, it is a non-invasive survey and does not require the surveyor to have access to difficult areas like behind bulky furniture or under the floors. The surveyor will carry out a comprehensive inspection of the interior and exterior structure, features, and fixings of the property, including any visible areas of the gas, electric, heating and drainage systems. You will be provided with a rics homebuyer report that details any issues found, the recommended or necessary repairs, and the estimated cost of repairs.
RICS Building Survey:
This survey is the most comprehensive, detailed option that you can get when purchasing a new home. If you are looking into buying a property that has an unusual layout, is over fifty years of age, or you're buying a house that you plan to carry out serious renovation work on in the future, this might be the ideal survey for you. The RICS surveyor will inspect every area of the property and will require access to all areas to conduct this survey, which typically takes an entire day or may even need to be done over several days, depending on the condition and size of the building.
Why Hire an RICS Surveyor?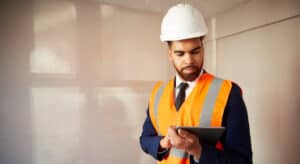 Although it's not a legal requirement for buying a home, having a survey carried out is one of the best ways to ensure that you minimise hassle and expense in the future. Any type of survey could make you aware of hidden problems with the property that you would have not been able to spot without the help of a professional, providing you with the information that you need to make an informed decision going forward. Some of the main reasons to hire an RICS surveyor when buying a new property include:
Save Money on the Property:
In some cases, having a survey carried out could earn you a discount on the property price. Many sellers might be willing to negotiate a lower asking price for you if it's clear that you are going to have to invest a lot into repairs on the property once you've bought it. While the seller isn't obliged to lower the asking price, many are happy to do so if they want a quick sale and understand that the issues aren't going to disappear with another buyer.
Avoid Costly Future Repairs:
The last thing that you want is to spend your money on a new home and move in only to then discover serious issues. Even worse, many issues that can be uncovered during an RICS survey might be problems that are easy to overlook or are completely hidden until they become so bad that they're obvious. Wet or dry rot, for example, can often occur on the floorboards where it might not be obvious if the floors have carpeting or laminate. A survey means that you have all the information you need about the repairs, allowing you budget for them and avoid unexpected costs.
Get the Right Property for You:
Perhaps you're excited about the idea of restoring a property that has some issues or want a home that you can make a profit on in the future by making improvements. On the other hand, you might be looking for a family home that's going to be easy to move into and live in without the need to worry about extensive repair work. The homebuyer's survey and other RICS survey types can be used to help you ensure that the property you are making an offer for is actually the right one for you.
Avoid Legal Problems:
If you are buying a property that you plan to rent out to tenants in the future, unsafe areas of the home or hazardous materials present in the property could land you in legal trouble. If you're a landlord looking to buy a property that you can rent out as early as possible, understanding if any of these dangerous issues are present is crucial.
Why Get the Homebuyer's Survey?
The homebuyer's survey is ideal for the majority of properties in the UK and is the most common choice among new home buyers. While it is classed as a survey that is ideal for average homes in terms of age, size, and condition, you can choose to have this survey carried out on newer homes for more peace of mind if you wish. Some of the main reasons to consider getting this survey include:
Great Investment:
The survey itself will only cost a few hundred pounds for an average home. In comparison, buyers who skip on getting a survey carried out are spending an average of twelve thousand pounds in future repair costs, many of which are expenses that could have been significantly reduced or even avoided altogether if they were aware of the issues when purchasing the property. And on the other hand, buyers who do invest in having a survey carried out will save an average of £5,000 on repairs once they move in.
Get Peace of Mind:
A homebuyer's survey isn't all about saving money. Since it will make you aware of anything in the property that could pose a health or safety hazard to you and your family, it can also provide you with peace of mind for the future. Most people do not want to live with their families in a home where there are materials like asbestos present or where areas of the home do not meet building regulations. While it's important to understand if these issues are present in any property you buy, it's even more important if you want to renovate the home in the future and make changes.
Understand the Property Value:
Getting a better understanding of the value of the property can also be another benefit of having the homebuyer's survey carried out. Mortgage valuation surveys are often very basic and do not typically involve the surveyor visiting the property at all, which can sometimes lead to overvaluations if there are issues that have impacted how much the property is worth. Structural damage or non-compliant areas of the property, for example, could reduce the value. This provides you with more information that you can use to your advantage when negotiating a price with the seller or when applying for a mortgage. Some mortgage lenders will require buyers to have a survey carried out on the property for this reason.
Finding an RICS Surveyor:
You can easily find a surveyor near you using the search function on the RICS website. You may also want to ask property experts such as conveyancers or estate agents for their recommendations or get recommendations from your friends and family who have used a surveyor that they are satisfied with in the past. It's a good idea to get several quotes and read reviews where possible before choosing the right surveyor for you. If you didn't find your surveyor on the RICS website, make sure that they are accredited by RICS before hiring them.
Hiring an RICS surveyor is one of the best investments that you can make when buying your new home.