How To Patch a Hole in Brick Wall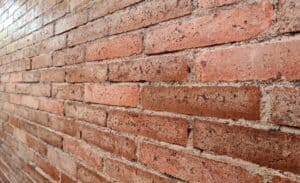 A hole may not impact the functionality of a wall, but it can certainly affect its appearance. If you want to keep your property in tip-top condition, you'll need to know how to patch a hole in a brick wall. People tend to assume these types of repairs are difficult or require specialist skills, but, in fact, you can repair a hole in a brick wall relatively easily and with minimal equipment.
Using Caulk or Sealant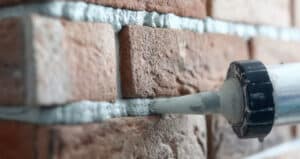 A simple way to repair a hole in brick is to use a silicone caulk or a sealant. You simply need to clean the area first, so that it's free from dirt or brick dust. You can use a stiff brush to do this, or blast compressed air over the affected area.
Following this, you can add the caulk or sealant and fill the hole completely. For the best results, colour-match the caulk or sealant, so that it complements the surrounding wall. While the sealant or caulk is still wet, add a layer of brick dust over it. This will ensure it matches the rest of the wall and gives the product the texture of brick.
Using Mortar
If there is a hole in your brick wall, you can repair it using mortar, regardless of where the hole is. If the mortar is chipped or missing, for example, clean the area, spray it with water and add fresh mortar with a pointing trowel.
However, even if the hole is in the brick itself, you can still use mortar to repair it. When mixing the mortar, add brick dust, so that the colour of the mortar mix matches the existing brickwork. Then, spray the area with water and fill the hole using mortar and a pointing trowel.
Once the mortar is in place, take a loose brick and press it against the fresh mortar. This will help to ensure that the hole is totally filled but it will also give the mortar the appearance of brick, which means your repairs will be seamless.
When to Fill Holes in Brick
If a brick has been substantially damaged or is badly cracked, it may need to be replaced. For minor holes, however, filling them with silicone caulk, sealant or mortar is an effective way to repair the wall and improve its appearance. Whatever material you choose, you can be confident that patching a hole in a brick wall is an easy way to enhance the appearance of your property.