What's a Red Book Valuation?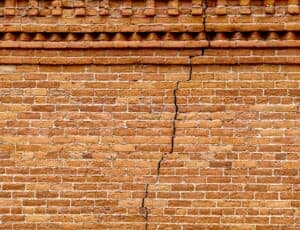 A red book valuation is the name that is given to a valuation report that is in line with RICS valuation professional standards. The 'red book' or professional standards for RICS contains best-practice guidelines, mandatory rules, and other advice for all RICS-registered surveyors and valuers carrying out property valuations. While it does not tell the surveyor how to value a property, it does outline the standards that should be followed throughout the procedure including the valuer or surveyor's required qualifications, ethics and duty of care, and the minimum content that should be included in the valuation report. Red book standards ensure that the client in receipt of the valuation report has peace of mind that it has been put together by a professional who has the right qualifications and that the report is robust and reliable.
Reasons for Red Book Valuations
There are various reasons why a client may want to instruct a RICS surveyor to conduct a red book valuation on a property. These include:
A RICS Property Valuation survey that is prepared in line with the RICS standards and guidelines included in the Red Book contains brief comments on the property's condition to provide an estimated value of the property. In some cases, the valuation report may also include a further survey such as a homebuyer's report or structural survey. The purpose of the property valuation survey is to ensure that the buyer is purchasing the property for a reasonable market price. This report must adhere to certain guidelines and rules including that the surveyor should be registered with RICS and be a RICS Registered Valuer. They should provide three comparable properties to justify the valuation that they provide, each of which should be in the same area, similar to the property being valued, and sold no longer than six months ago. This valuation report is valid for three months.
Probation and Inheritance Tax
A professional valuation must be carried out in order to calculate the correct amount of inheritance tax that is due on a person's estate when they pass away. A probate valuation provides an accurate figure to show how much the property would have sold for on the date that the owner passed away. This valuation should be prepared in line with the red book guidelines set out by RICS. HMRC will accept a valuation prepared by a RICS Registered Valuer, but a valuation by an estate agent will not be accepted. It is worth noting that if HMRC believes the valuation to be too low, they are able to challenge the valuation report. They can also request that the RICS Registered Valuer provides evidence to justify their valuation, including comparable property sales in the area and site inspection notes.
When a couple legally separates or files for divorce, any assets that are owned by both parties will need to be professionally valued to establish the total value of the assets that are held before a decision is made on how they should be split. Since this will often involve property, a RICS Registered Valuer may be required to conduct a red book valuation of the property. The valuation report will provide the market value of the property on any given date. A RICS red book valuation is often especially important if the valuation is required to be discussed during formal court proceedings.
With many properties today having been purchased through schemes such as shared ownership and the Help to Buy Scheme, a RICS Registered Valuer may be required to carry out a red book valuation when the property is sold or when the current owner wants to purchase a larger percentage of the property when they are part owning and part renting the home. In the event of the property being sold or the owner purchasing a higher percentage share of the property, a red book valuation is needed to establish the current value.
In some cases, a property valuation may be needed during court proceedings in a range of different situations such as disputes or when an estate goes to probate. A RICS red book valuation will be required in these circumstances. The report will need to be prepared in line with Civil Procedure Rules, which are set out for expert assessors and witnesses.
Why It is Worth Investing in a RICS Red Book Valuation
While most sellers will be able to get a valuation through their estate agent and buyers will often be required to pay for a valuation carried out by their mortgage lender, there are various reasons to consider getting a RICS Red Book Valuation carried out. This is because mortgage valuations or estate agent valuations are not always carried out in accordance with the strict rules and guidelines set out by RICS in the red book. Getting a Red Book valuation will typically cost around £600-800 on an average property priced between £500,000 and £900,000, and are worth the expense whether you are a buyer or a seller to get peace of mind that you have the correct value for your property and are fully aware of anything that is bringing it down.
Alternatives to a Red Book Valuation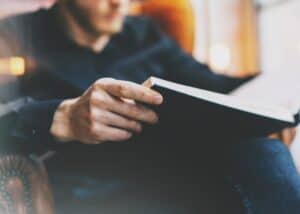 If you are buying a property, it may be a wiser idea to get a building survey carried out by RICS. Surveys such as the homebuyer's survey or a structural survey will also be carried out in accordance with RICS guidelines and can include a red book valuation upon request at a reasonable price. For buyers, this is an ideal alternative to simply having the property valued as these building surveys will go into much more detail, providing you with further information on any defects and issues found and the estimated cost of repairing them. The valuation that you receive will also take any hidden issues found during the survey into account, unlike a standard RICS property valuation which does not involve the surveyor searching the property for problems that are not immediately apparent.
A RICS Red Book valuation is the best option for getting an accurate, trusted value of a property that you are selling, buying, inheriting, or splitting with an ex-spouse.